On our website you have the best prices
Between 15/20% of the same listing on Booking & Airbnb. The last 4km are more suitable for 4x4 cars or tall cars. But it's up to you.
San Lorenzo
a hidden paradise
Welcome in Persegno, a wonderful location surrounded by nature in the Alto Garda Bresciano natural park. The San Lorenzo Farm Holiday Accommodation offers a set of nice apartments in a quiet mountain area.
Learn More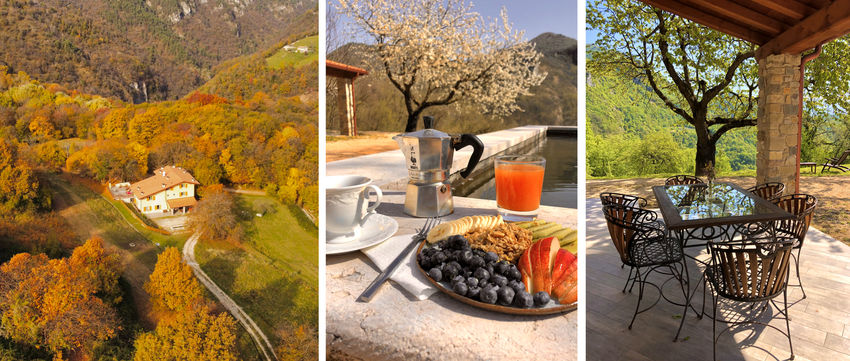 welcome
Rooms & Views
Surrounded by 14 hectares of land, the facility is part of an ancient cheese-making farm dating back to the 19th century. Each room can host up to four guests in a warm and cozy atmosphere, distinctively charming and comfortable.
Contact Us
Get it in touch. Clear any doubts.